Do you need a loan or a mortgage? Find here a Spain mortgage broker
Patrick
Have you ever noticed how complicated it is to talk to a person at your bank branch? If you need a mortgage loan, it can be hell. Here we present a new spain mortgage broker in Villamartin.
Many banks no longer take calls, but your call is taken by a switchboard, who doesn't know you at all, and refers you to one thing or another, but not to someone who knows you at the branch.
To make an appointment, you have to do it in the bank's app (that's why 647,858 people signed this initiative of Carlos San Juan). 
Banks are dismantling many branches to put them in one office. Each bank employee has to serve more than 3,000 customers. If you need a loan or a mortgage, as I say, your wish can become hell. 
Personally, I have the impression that banks do not look after their clients; they do not care about them; they look after their own interests; they care more about their profit and loss account, about their survival, above all else, above people. 
In these times of uncertainty in which there is already news that the banks are going to stop the tap of loans, it is essential to know all the tools we have at our disposal to earn money, invest and pay our bills.
That is why I think this new initiative by a former director of La Caixa (for 20 years) is very good for the Orihuela Costa and Torrevieja area. 
Carine Bourcier has opened Viva Home Credit, your new mortgage broker in the Orihuela Costa area. Her office is located in Centro Comercial Los Dolses, local 138 – 03189 Villamartin, Alicante, Spain.
To be able to talk to a person about your dreams, and desires and have them guide you to realise them is priceless.
But do you know what a Spain mortgage broker is?
A broker is an entity authorized by a Spanish bank that looks for the best offer in the market for your loan or mortgage. Viva Home Credit works with 10 banks and obtains loans for companies, self-employed and individuals, residents and non-residents. Brokers are not very common in our area. If you want a loan, you go to your bank and ask for it, and that's it. If they give you the loan, fine, and if they don't, that's fine too.
Applying for a loan through Viva home credit has its advantages: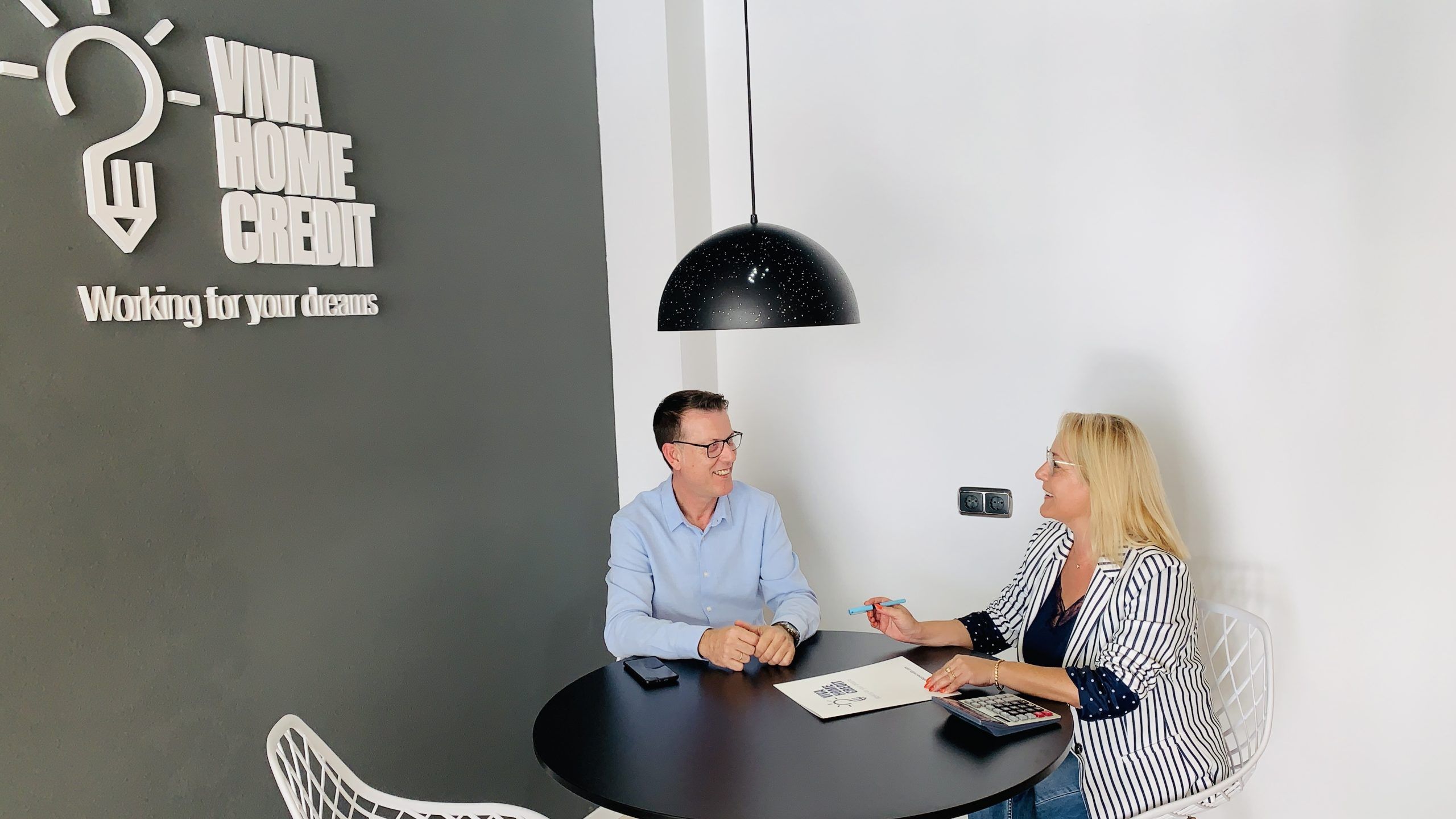 They do a free pre-analysis of all your financial information and whether you can get the loan or not. Remember, Carine has worked for 20 years as a branch manager at La Caixa, she knows how banks work, their ins and outs, how to deal with a loan, who to talk to.

If she says she has a chance of getting the loan, she asks for a small deposit and presents the operation to 10 different banks. As Carine says, she can't do miracles, your financial details have to be real, you have to have no unpaid debts, you have to have sufficient income and the instalment you pay must not exceed 35% of your net income. This is basic. But there is a lot more behind getting a mortgage and that is where Viva home credit comes in.

It then sends you the proposals of the different banks. This way you will always have the best offer on the market, even if you are not a customer of the bank, and you can evaluate the different proposals.
It is the broker who deals directly with the bank for your convenience and speeds up the process. The broker knows exactly what the bank is going to ask for at any given time.

If the transaction goes through then Viva Home Crrdit will charge you a processing fee.

And most importantly, you will be able to speak to a person at all times. 
Isn't that great?
Many people or companies who don't get a loan from their bank then go to a broker to see if they can get a loan, but this is a mistake. The broker can advise you before you apply for the loan but he cannot change your figures, your income. Before you take out a loan, ask Viva Home credit.
This initiative can be a boost for many companies and freelancers who we know want to open a business, for estate agents in the area because Viva home credit works for both national and non-resident foreign clients. In this case viva home credit tells the client and the agent how far they can go to buy a house, what budget they can afford.
This is why Asesoria Orihuela Costa S.L. has signed a collaboration contract with Viva Home credit for all our clients who want to apply for a loan or mortgage.
Do not hesitate and contact Carine now!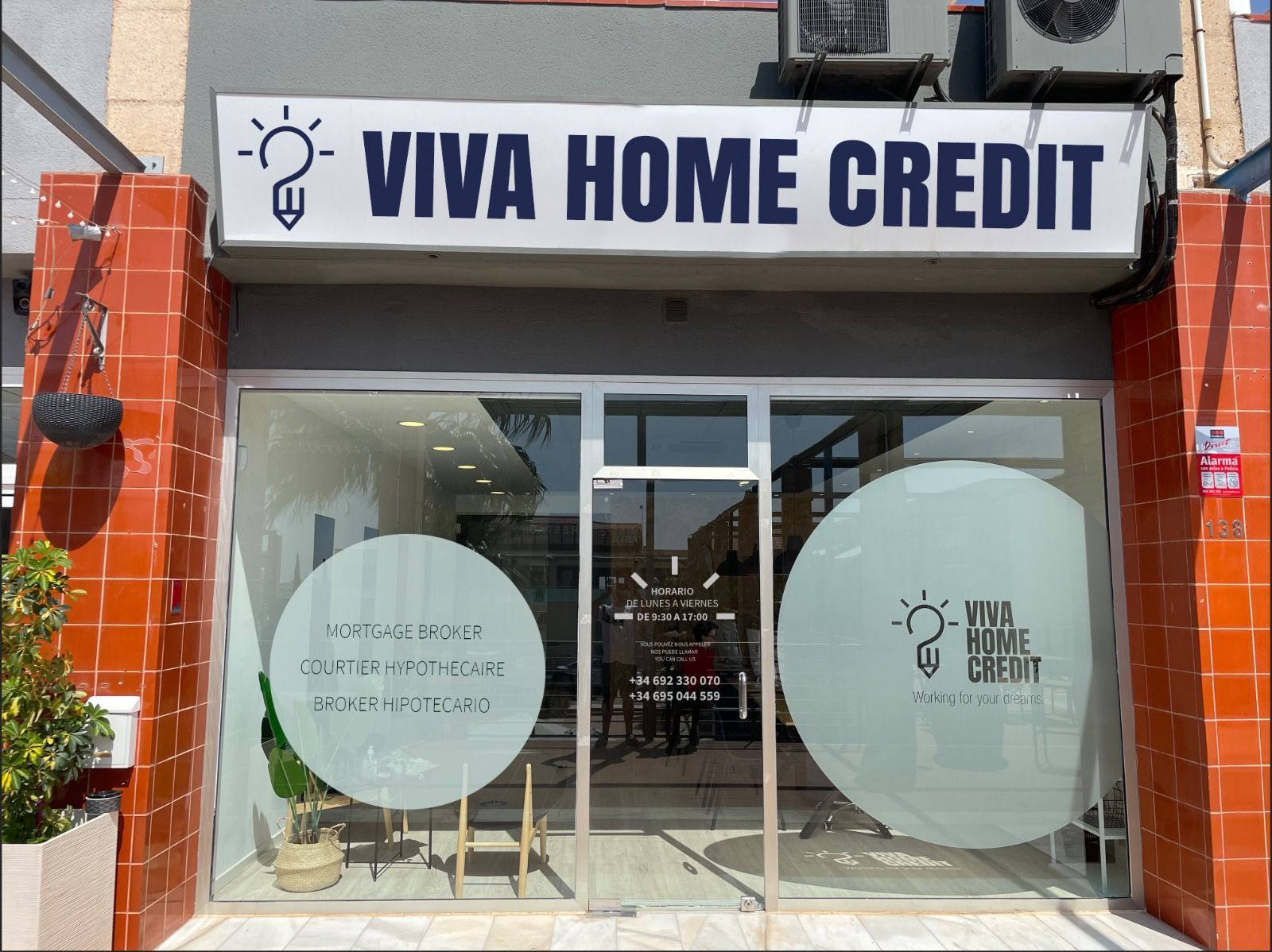 Address
C.C. Los Dolses, local 138 · 03189 Villamartín, Alicante, España
Viva home credit is a bank authorised by the Bank of Spain with registration number D586.
They speak Spanish, French and English.